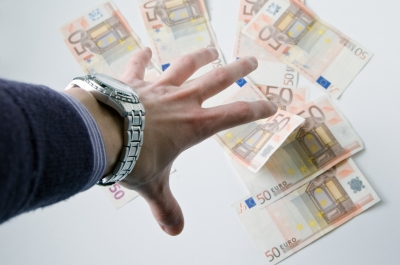 Not everyone is prepared to deal with a hardship.  In fact according to a recent article from CNN Money about emergency funds, 64%, of Americans don't have enough cash on hand to handle a $1,000 emergency expense (according to the National Foundation for Credit Counseling).
Sometimes we get so caught up in living paycheck to paycheck that we forget to save for the times when we'll need it the most.  If you've ever found yourself stuck in one of these situations where you need fast cash now and didn't know where to turn, fortunately there are alternatives to taking out a high-interest payday loan or selling your possessions to a pawn shop for well below market value.
Here are a few tips that will help:
Your Fast Cash Now Options:
Family and Friends: When you're really in need, your family and friends should be the first place to go. Not only will they more likely be willing to help you than a bank, but they'll likely have more lenient terms. But to avoid potential hard feelings, don't make this loan too casual. Treat it with the same respect and sincerity that a bank loan would receive. Draw up a written contract and agree to a specific payment plan, due dates, and penalties should there be any conflict.
Retirement Account: Under certain hardship conditions, the IRS will allow you to borrow against your retirement plans (401k, 403b, IRA, etc). The main requirement is that you pay yourself back (with interest) and pay taxes on the amount you borrow. But you should know that when you borrow from your retirement account, that money is no longer in your retirement account growing for when you will need it during retirement.
Car Title Loan: Another option for getting cash fast is to take out a loan against your car. This type of loan, called a car title loan, is when the lender gives you a short-term loan based on what they evaluate the price of your car to be (based on wholesale values) and then holds on to your car's title until your loan is repaid. Similar to other fast pace loans, be aware that these types of loans often carry high interest rates.
Unsecured Loans: If putting up your car or house isn't a route you want to go, some institutions will work with you to provide an unsecured loan. But because of the nature of the loan having no collateral, be aware that the interest rates associated with these types of loans are generally very high.
Credit Cards: Almost every major credit card will allow for a cash advance of some sort. You'll definitely get your cash now, but like many of the previous options, a high interest rate will be applied. Therefore these types of loans with credit cards should only be used as an option of last resort.
Image courtesy of Stuart Miles / FreeDigitalPhotos.net