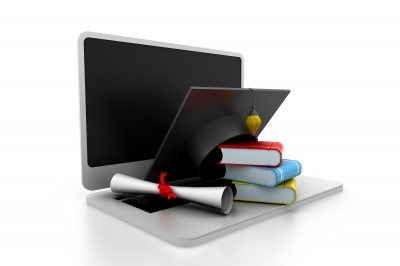 For students who are back to University after the Christmas break, money might be a little tight!
The first term can be a very expensive one as students who are out on their own for the first time likely come across a variety of expenses they never saw coming.
But that doesn't mean they can't get things back on track and learn how to save money effectively.
Here's a few tips that University students can follow to save a little cash:
Insurance:
What did you get for Christmas? That iPad mini you've been begging your parents for. Maybe a new laptop or TV? If that's the case, you need to make sure these items are protected by a home and contents insurance policy. If you normally live with your parents outside of term time, then these items are classified as items 'away' from the home. Therefore, you should ask your parents to double check with their home insurance provider to make sure the items are covered. If they aren't, look online to see if you can find some cheap home and contents insurance. All it takes is for one of these items to break to wish you had taken the time to get the proper coverage.
Travel:
Let's say for example you're a student in London. When you first arrive, you don't really know where anything is, so you just jump on the tube. You need to get on and off a few times to make lectures at both Waterloo and then on The Strand so you buy a daily travel card. This can quickly add up and eat into your money. If you haven't already, now's the time to invest in a student card offered by Transport for London and buy a weekly or monthly pass – you'll save loads. This applies to all major student cities and is a great money saving tip. You could also invest in a Young Person's Railcard for those expensive journeys home.
Buying a Printer:
The clever amongst you may have asked for a printer for Christmas. If you didn't, maybe you should for your next birthday (or even buy one yourself). Yes .. they aren't the most glamorous of gifts, but a good printer can be a lifeline for impoverished students. Rather than spending the extortionate amounts charged by the university, printing on your own printer will be a fraction of the cost.
Other Ideas for How to Save Money Effectively:
Want more? There are lots of other things that students can do to save money, including:
• Asking for NUS discounts when shopping and going to the cinema
• Get a part time job where you shop – i.e. working in a high-street clothes shop you'll get a staff discount on clothes
• Watch TV online – cutting out the need for a television or television licence, although be aware that this is applicable if you only stream TV programmes online after they've been broadcast – through on-demand services like YouTube, BBC iPlayer and 4oD. If you watch TV live on your laptop then you will need to purchase a TV licence
• Do a weekly shop and cook from scratch rather than wasting money on takeaways
Image courtesy of FreeDigitalPhotos.net