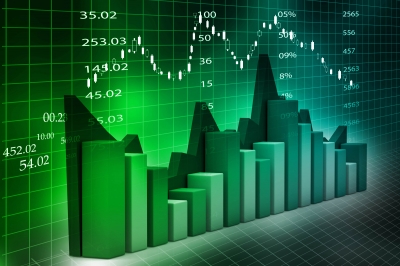 Financial spread betting is a type of trading that let investors trade the forex, indices, commodities and much more with great ease.
It can easily be understood as a tax-free financial derivative which lets the traders speculate on the financial market price movement without requiring to own the underlying asset.
Instead, it lets you predict that whether the price of the market will rise or fall, and the degree to which you are correct or incorrect determines your profit and loss.
If you are wondering that "what is spread betting", and how it enables you to earn money, then, it's important to first comprehend that it is entirely different from the trading of shares or other entities, which are first required to be bought, before you can trade them.
In this type of financial betting, the outcome which you are speculating is just the direction of the price movement of the financial entity, so even if the price goes down, you can earn money as long as you have predicted the same. Your profit grows the further the price moves in your speculated direction.
How Does Spread Betting Got Its Name?
The "Spread Betting" derives its name from the spread, or the price range which is wrapped around the entity's underlying market price. The costs of all the trades are often factored into the two prices – the offer price and the bid price. Thus, you will always buy at a slightly higher price than the actual market price, and will sell at a little lower price.
In the financial spread betting, you place bets on whether the price of the financial entity will move above the spread or below it.
How It Helps You Generate A Second Income?
The financial betting is being increasingly considered as a lucrative option to earn money, and there are several reasons which support it. It is easy to start, as all you need is a computer and the internet connection.
You can start by choosing a platform from which you will place your bet, and  perform the different activities. There are many such platforms available that allow users to start trading, but, it is important that you choose a reliable and trusted platform like ETX capital. It is a renowned spread betting platform  which allows the traders to place bets on forex, commodities, indices and much more in a convenient and easy manner.
Once you have created your account and deposited an initial amount, you are ready to trade. It's very simple to set up an account and start trading, and if you learn the right tactics and strategies, you can easily generate a steady flow of second income. However, you may take some time to get well-versed with all the best trading practices, and strategies which actually work.
The factors that make this betting an excellent option for second income include:
You don't need to pay any taxes on the money that you earned from spread betting. Its completely tax free.
By taking a view of all the markets, which are rising and falling, you can easily short the markets before placing the bets.
There are many markets, which let you place the bets round the clock. So, you can trade 24X7.
The execution of the bets is very quick. One can instantly open a bet and simply pick up your market along with the bet size and whether you want to buy or sell. Hit confirm and your position will be opened.
The biggest benefit of this type of financial betting is that there is no commission to pay
Featured image courtesy of FreeDigitalPhotos.net