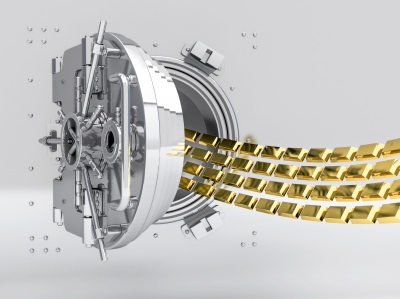 When you're looking for a means of supplementing your income, investing can seem like the ideal option. Flexible, accessible, and potentially lucrative, it offers the opportunity to change your life, without getting in the way of your existing employment and commitments.
Precious metals, in particular, are popular with those new to the investment markets, as well as those short on time. Relatively easy to understand, this type of trading caters to a range of budgets, personality types, and levels of experience. Done properly, it can also prove to be highly profitable.
Fortuitously for anyone considering it, there has never been a better time to invest. With 2016 rapidly approaching, we look at just three of the reasons to trade gold and silver in the year to come…
1) They're Safe Haven Currencies
Mankind has valued precious metals since time immemorial, and it is testament to their enduring appeal that the demand for them has never waned.
Men and women have always adored the glitter of gold and the sparkle of silver, and even today this remains true. It is this continual desire for them that has transformed these precious metals into two of the safest assets in the world, and which has prompted investors to turn to them again and again in times of financial, political, and economic strife.
With conflict across countries, huge markets like China teetering on the edge of economic instability, and half of Europe still recovering from the recession, this safe haven status makes them the perfect investments for 2016.
2) Demand is Rising
You might also want to consider the fact that demand is rising, partially driven by the uncertainty that has gripped the global community. However, it is not only the issues explored above that have created a resurgence in popularity for these two precious metals.
Silver also has an increasingly prominent role as an industrial material, and is used in everything from cameras to cars. With demand for the raw metal progressively rising, an uptrend in prices is likely to be imminent, spelling profits in the near future for those who invest now.
3) There's an Option to Suit Everyone
These factors make gold and silver ideal assets for those looking to invest in 2016, but it is not only these external market drivers that should recommend them to you. These precious metals are also incredibly valuable in terms of their flexibility, with a multitude of different options for those looking to invest in them.
With everything from mining companies to futures to bullion bars open for you to choose from, there is an ideal investment instrument for everyone, meaning that your chances of trading success couldn't be higher.
If you're looking to transform your future in 2016, then gold and silver could be the ideal places to start.
Featured image courtesy of FreeDigitalPhotos.net