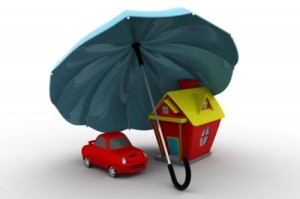 When I think about making changes to my home contents insurance policy, it's usually to get a better deal and reduce the premiums for the year. But bear in mind that cheaper isn't always better. Unless you get a quote for exactly the same amount of coverage, it can be difficult to accurately compare quote to quote.
Not getting everything I actually need from my home contents insurance policy is where I can get myself into a lot of trouble. While one quote may appear cheaper, it may actually be missing additions that I'll actually end up using later on when I need them the most.
Extras for My Home Contents Insurance:
The next time you decide to check the pricing on your home contents insurance quote, consider the following extras:
• Home emergency cover
• Accidental damage cover
• Personal possessions cover
Here's a brief summary of what each of these additions are and what they offer:
Home Emergency Cover: 
This is a great option if you are concerned about the cost of repairs in a home emergency.
For a small increase to your contents cover premiums, you gain the peace of mind that should anything go wrong, your insurer will arrange a tradesman to come, assess the damage, and make repairs within a short time frame. Examples of when home emergency cover comes into its own include a hot water heater breakdown, a burst water pipe, or a problem with the central heating system.
As you can guess, there will be a limit to the amount of repairs that the insurer will pay for. So be sure to read all the small print before signing up.
Accidental Damage Cover: 
This is the kind of coverage that often appeals to parents with young children. When home items are accidentally damaged by the insured person or members of their family, normal contents coverage will not replace these items. However with accidental damage cover as an addition to home insurance, things like a spilled drink over a computer keyboard, a jam sandwich shoved into the DVD player or a treasured family heirloom being knocked over and smashed will all be covered.
Personal Possessions Cover:
Not everyone realizes that home contents cover applies only to items while they are in the home. So if you take a camera, iPod, bike, etc out with you and it gets lost, stolen or damaged, your home insurance will not cover it unless you have paid extra for personal possessions cover. Personal possessions cover is a way of protecting your belongings while on the move – often the most likely time that they may be lost or stolen!
Of course, it's worth weighing up whether this kind of extra cover will be useful to you before paying out for it, especially if you have opted for a high voluntary excess to keep premiums down. But you should definitely consider all the possibilities before simply dismissing it as it will increase your home insurance premiums.
Image courtesy of FreeDigitalPhotos.net