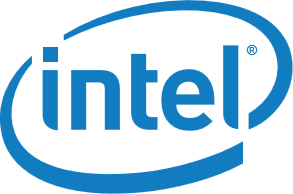 The Intel Corporation is a computer chip and micro-processing company that calls California home. The expansion and growth of the computer industry over the last few decades is due in a large part to Intel and its contributions to the technical specification needs of personal computers, as well as its research and development practices. The company develops mobile and microprocessors, solid-state drives and server chips.
Last week, Intel released a new form of computer chip. With over a decade in development, the chip, known as the 3D XPoint, uses unique compounds to be able to work more quickly than other computer chips on the market. Research and development has shown that this new chip can function up to a thousand times faster than previous versions. With such an important release, Intel quickly became the hottest stock on the market, climbing 2% in shares in one day. There has been a continuation of upward momentum since the release.
Intel Continues to Dazzle:
The technology and computer industry is already one of the most profitable industries on the market. The software aspect of this industry has shown consistent performance on the trading floor since the post-9/11 era. As such a prominent developer in the industry, it is quite reasonable to expect Intel to continue on this upward trend. Information technologies are a huge part of any business strategy, and can make or break your company.
In discussing Intel's announcement of their new product, an opinion courtesy of thebinaryadvisor.com stated that "we can expect Intel's new technology to be used in not only Intel computers, but to be licensed out to other technology companies for use in their devices as well." With such a far reach, and partnerships with other major companies such as Apple, there is no slow down in sight for this company.
As the mobile and wireless era continues to expand, there are a multitude of ways that Intel can continue to develop products to keep up. Mobile device and wireless users demand speed and efficiency, listing these factors as priorities when it comes to choosing to use any device. Intel's speed capabilities with the new 3D XPoint chip far surpasses anything else available on the market, giving them a leg up on the competition. Consumers are more likely to choose an Intel product when purchasing a new device.
The speed of this processing chip has also allowed Intel to create products for other markets as well. The company also released two new processing systems this week, to coincide with the release of the new chip. These new processors are geared towards people who count on fast, reliable performance, focusing solely on power output, instead of factors such as battery life. Computer game players will particularly see an advantage to the new chip and new processors.
Where the Stock is Heading:
Stock market projections continually show Intel as trading to the upside. When looking at trading patterns from Intel stock over the past few years, there is a strong probability that the upward trend will continue. Stocks tend to increase immediately prior to an expected increase in company earnings. These increased earnings usually immediately follow an announcement of a new product or research and development product. With two product release announcements inside of just a few weeks, the likelihood of a stock increase is extremely high.
There are many factors that contribute to Intel's standing as the hottest stock on the market. As discussed above, looking at its product release alone will enhance its performance on the trading floor. Intel has already performed better on the market in the last six months than other similar companies that focus on computer processes. Its most recent release is in direct competition with the release of Windows 10, which has not had favorable reviews in its first week of release. We can expect that this will reward Intel traders with a continual upwards trend.
With continual advances in its research and development department, and regular releases of new products, the Intel Corporation does not show any signs of decreasing in value. The stock is hot right now, and will continue to be hot as the market realizes the true benefits of its new 3D XPoint chip. The possibilities that its R&D sector gives Intel is unlimited – so in turn, the stock potentials are unlimited as well.
Featured image courtesy of Wikipedia