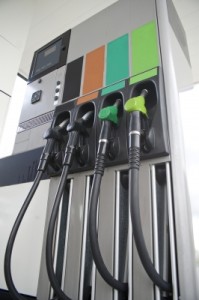 It's no secret that everyone wants to save on gas as much as possible.
Who wouldn't like to put a few bucks back in their own pocket every now and then by paying less at the pump?
Sometimes, it seems, that most people are more interested in complaining about it than actually being proactive and seeking out solutions that will save them money on gas. Waiting for gas prices to go down is not going to get you far.
The better solution: Put in a little time and effort, and you will be surprised how many opportunities there are to reduce the amount you pay for gas.
Here are a few suggestions that will have you saving more money in no time.
Tips for How to Save Money at the Pump:
It's easier than you think to be effective at reducing your need for more gasoline.  Try out these suggestions to get started:
1. Get a more fuel efficient vehicle: Remember Hummers?  Driving around in something that large is not an effective way to save on gas. So, maybe this is the year that you get around to buying that fuel efficient car you have been talking about.  Check the latest Consumer Reports to find the vehicles with the fuel rates.
2. Keep your eye out for contests: Many companies such as car insurance companies, dealerships, and car accessory stores frequently put on special promotions or giveaways that offer up gas cards. Why not enter a few? You never know if today will be your lucky day.
3. Get a gas app: There are a number of good apps that you can install on your smart phone that will help you save money on gas by alerting you about current gas prices and more efficient routes to take to your destination.  CNN Money has a few suggestions that will help you find cheaper gas.
4. Drive less: Obviously, driving less will save you money on gas. But, sometimes this is not that easy. Trying to combine multiple trips into one trip is a good start.
5. Car pool: While we hear it all the time, carpooling is an effective way to save your budget as well as money on gas.  It also helps to reduce emissions that are released into the environment.
6. Ask for gas cards as gifts: Are you tired of receiving useless gifts that just collect dust in the closet? Try asking for gas cards as a gift and get a useful gift that will also save you money.
7. Don't skip vehicle maintenance: Skipping out on regular vehicle maintenance is not only bad for your car; it will also make it less efficient, which will lead to you burning more fuel.  Make it a priority to stay on top of your regular car maintenance.
8. Put it on cruise control: Using cruise control when you are on the highway is an effective way to maintain a constant speed, which will help your vehicle burn less fuel to operate.
9. Plan your routes: Planning your route ahead of time will allow you to select the most effective and shortest distance, which will save you both time and gas.
10. Reduce your load: It's time to stop driving around with a full car. Make it a point to finally getting around to cleaning out your trunk and the back seat of your car. All that added weight adds up to you paying more at the pump.
Over time, using these 10 tips for how to save money at the pump will help reduce the strain on your personal budget. Sometimes it just takes a few minor tweaks here and there to make the most difference.
Image courtesy of FreeDigitalPhotos.net