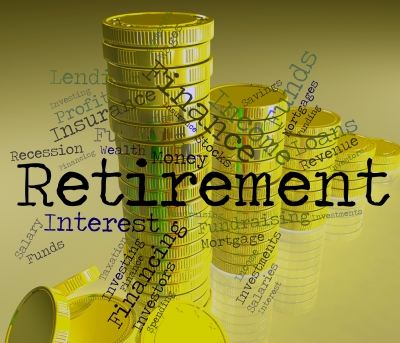 If you're looking for a good state or region for living in retirement, with dollar stretching in mind, you'll find many attractive and interesting choices available. In fact, when you research this topic, you'll be amazed at the number of list articles on the best places to retire. There are quite a few great places to enjoy your golden years while keeping your costs under control.
As a Baby Boomer who has survived the financial crisis, you may now be looking for a new home rather than staying in your current location. People approaching retirement have widely different goals when it comes to relocating, including planning to move out of their present home, buying a second home, settling down in a small town experience, or finding a traditional retirement community.
Still, despite these often disparate goals, the following three examples illustrate how it is possible to satisfy a large number of retirement goals by choosing the right place to retire. When you do your research, you'll find that there are many cities throughout the United States where you can enjoy a comfortable retirement on only $30,000 a year.
1- Texas
Texas is a great place to retire due to the nice climate coupled with a relatively low cost-of-living and stable property market. You can also cut down on recurring costs like your monthly electric bill.
While there are many wonderful places, Denison, Texas, perhaps best known for being the birthplace of President Dwight D. Eisenhower, has been popular with retirees for many reasons. The population is small, only about 120,600. The median home prices are around $79,400, which means the monthly mortgage payments are around $303. Taxes are also fair and reasonable. Property taxes are around $1,158, and there are no state taxes on Social Security or pensions. Dension is also only 70 miles north of the Dallas-Fort Worth metroplex. This makes it ideal for someone who enjoys the cultural aspects of a bustling urban environment like major ball games art and music centers, and museums and theaters. In addition to urban amenities, recreational areas like Lake Texoma are close.
2- Florida
The best place to retire in Florida is Daytona, which neighbors Deltona and Ormond Beach. The population is about 514,450. With the home prices around $108,900, monthly mortgage payments are around $416. Here property taxes are about $1,161. There are no state taxes on social security and on pensions. There are many things that make Daytona Beach a wonderful retirement city. Besides the lower cost of living, there are beautiful beaches and the weather is bright and sunny with lovely occasional ocean breezes. Life is easy, relaxing, and affordable.
3- Idaho
While many people think of Idaho as a northwest wonderland, few people think of Idaho as a great place to retire. However, a city like Pocatello with a population of about 88,500 and home prices at $127,500 makes Idaho a great place to retire. Mortgage payments are about $487 and property tax about $1,179. While there is no state tax on Social Security, there is state tax on pensions, although some exemptions are possible.
AARP shares this happy story about Jane Riley, who has retired on a small income but still manages to enjoy a wonderful lifestyle: "For Jane Riley, who lives on her $1,200 monthly Social Security payment, Pocatello has provided a retirement that is rich beyond measure. At 71, she fills her days with classes (Idaho State University's New Knowledge Adventures, open to anyone 50 or older, costs $35 per semester, for unlimited classes). She loves to dance, especially the hula, and belongs to a dance group that meets often. But most of all, she's smitten with the region's famously big sky."
Factors to Consider
While financial considerations and elderly care costs, of course, are important when deciding on where to retire, they shouldn't be the only consideration. You can, of course, find places that are extremely inexpensive, but the quality of life leaves much to be desired. So, besides costs, you also want to consider things like the companionship of other seniors, community facilities, recreational opportunities, and other factors that contribute to a great quality of life.
Featured image courtesy of FreeDigitalPhotos.net