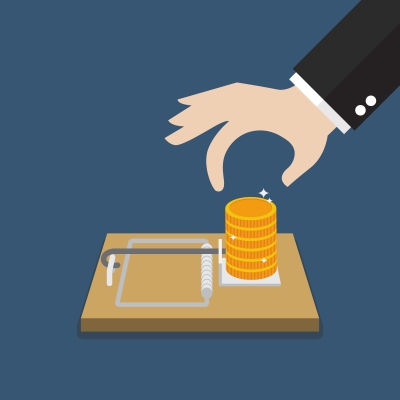 For those new to the world of credit, a personal loan can be a great alternative to credit cards.
Not only are personal loans simpler and more transparent than credit cards, they offer better rates too.
Additionally, you can spend time looking for the right personal loan without it taking a toll on your credit score.
This extra time to think is very important because successful and responsible borrowing is always achieved through careful planning.
In fact, without proper planning it can be said that getting a personal loan becomes no better than the credit card route.
This article is about bringing to light the ways in which you can benefit from a personal loan without falling into the many traps that debt sets us up for:
Plan for Your Borrowing Early
Taking out a personal loan (with or with no credit) needs to be planned well in advance. It is the all too common lack of planning on the borrower's end that prompts credit card companies to charge so much interest. So rather than accidentally spending more than we can afford to payback, a personal loan provides the opportunity to understand exactly what the interest rate is and when we can expect to pay it in the future.
When you know exactly how much money you are going to borrow, you can take the time to find the best interest rates, the most reasonable fee policies, and a payback schedule that fits your unique circumstances. These advantages all add up to you paying less overall.
Beware of "Pre-Compute Interest"
Don't be afraid to breakdown the specifics of your contract. It can be easy to glance over important information when more prominent details are ideal and you are eager to receive the funds that you need. To save you some time, we'll put one of these commonly ignored details simply. Loans with a "pre-computed" interest are never a god deal and should always be avoided.
Pre-computed interest loans have an unnecessarily complex method of determining your interest payment that serves no purpose other than to ultimately see you pay more overall, especially during the early months and years of your loan.
In a normal loan contract you should expect that interest will accrue regularly on a basis of time and at a pre-determined fixed rate. For example, if you borrow $50,000 dollars to be used over the course of one year, you should expect to pay back $350 each month for as much as 10 years. Paying back the balance should be a simple process in which you merely pay off that interest that has grown over time. You will be able to identify a "pre compute" loan because the amount of interest you would pay over the entire life span of the loan is calculated beforehand an added to your balance early on. This makes it impossible to benefit from paying off a debt promptly.
Thus, the moral of the story is to always ask whether the lender uses this method. Never hesitate to continue your search elsewhere if they do. Exercising patience and pickiness will save you enormous sums of money and hardship in the future.
Pick the Loan Type Wisely
Remember that not all personal loans are created equal. Interest rates, specific repayment terms, and the structure of a loan can all vary widely. It is very unlikely that you come across the best loan for your needs right away, so comparing different types when you're getting a personal loan is always a great idea.
Featured image courtesy of FreeDigitalPhotos.net