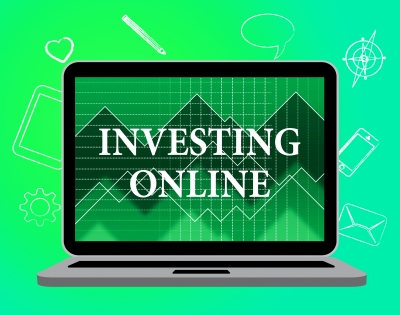 Social trading introduced binary options to a new era. Even though binary trader already had a reputation of being modern and user-oriented, now they evolved into the even better product. Trading is now more fun thanks to social trading networks that are allowing traders not only to make a profit but communicate with each other, find trends and lucrative trading opportunities with only a few clicks.
What is Binary Options Social Trading?
Binary options social trading is completely new in financial markets. It is the type of trading that combines binary options with social networks. Traders are gathered on trading platforms, just like they are on social networks, and are exchanging valuable information on trading.
The exchange not only takes place in chat rooms and forums, but there are also lists that are helping traders to navigate through the hole binary options social trading community. For example, there is a list of the most popular trades at that exact moment and most profitable traders. Users can also find out who has the most followers and who are traders who are not delivering. Just like on social networks, in social trading users can simply pick their favorites and follow them to get the right information at the right moment.
Social Trading – Ideal for Binary Beginners
Social trading takes binary options for a whole new level, for both beginners and advanced traders. For example, beginners don't have to bother with learning all about strategies and different tools and doing a proper analysis before trading. All they have to do is find a good trader follow them, and eventually, copy the trades they like or consider that might be profitable. Binary options social trading gives traders much better start, as they can avoid some beginner mistakes and immediately start making money.
Advanced Binary Options Social Trading
Of course, social trading is not reserved only for beginners, as even they need someone to copy from. Professional binary options traders often become social trading gurus or leaders. They are on top lists, and make money for themselves and for other traders. Gurus are also getting paid by the social trading network for every trade someone copies, which keeps them motivated to remain successful.
Gurus can also enjoy numerous other benefits, depending on the social trading network they are trading on.
How to Experience Social Trading
In order to experience binary options social trading, it is important to understand how traders still have to make a deposit with the broker. The social trading platform is created only as a bridge with additional features that is connecting binary broker and binary trader. This means that traders still have to make a deposit with a binary broker. That money is then used for social trading.
The reason why social trading platforms operate like this is that they don't offer the traditional binary trading service, but are helping the trader to utilize the knowledge of the trader to make trades more profitable.
Once traders open a social trading account and set up their account with the broker, they can easily start copy trading. They first have to find a good and reliable gurus and then copy their moves.
What are Risks of Social Trading?
As all forms of financial trading, social trading has some risks involved. First, traders have to make sure to find good and reliable social trading network that isn't a scam and that will support trading only with the best binary brokers on the market.
Even that is not a guarantee of success. Once traders sign up with good social trading service and good broker they need to find successful traders who have similar trading style and risk comprehension. This will save them a lot of nerves and even losses, as traders who have a higher tolerance to risk also have a higher tolerance for losses (but also make a bigger profit).
Social trading is still one of the most profitable ways of binary options trading and definitely, delivers what it promises. Everyone considering this amazing type of trading in financial markets should still be aware of all risks and consequences.
When it comes to beginners, this is probably the easiest way of trading as it delivers not only profit but a human touch to every trade as well.
Featured image courtesy of FreeDigitalPhotos.net