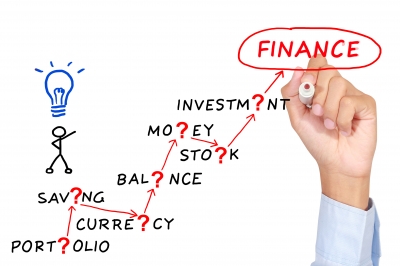 Most often people tend to concentrate on their immediate money concerns and issues rather than have a long term financial perspective.
Planning for retirement, meeting the education expenses of children and seeing to the welfare of your spouse after you, are some of the comprehensive situations wherein you need to act intelligently now to accomplish your long term objectives.
Mostly people believe that financial planning is for the rich only. But this is not true. People of all income groups need a sound financial advice and planning.
Setting up your finances will help you know what your position is now and what you need to do to achieve your long term goals.  This is how comprehensive financial planning gives you a clear picture on how to work with your money and what tools you need to stay on the right path.
What Is Comprehensive Financial Planning?
Full-fledged financial planning includes a series of steps like a complete review and research on the financial situation you are in. The risk management, cash flow you get, retirement planning, tax and investment management and property management come under the planning process.
Addressing all the facets of your work and personal finances is necessary to arrive at a suitable and ideal financial solution. Proper planning lets you focus on the key objectives and directs you towards the right way to accomplish them.
What Does It Involve?
You need to first take a look at your budget – the income you earn and your expenses. The liabilities and current assets you possess should also be considered.
The next step is to decide on your objectives and how you plan to meet them. Making wise investment decisions and keeping track of them always prevents you from making any major errors.
There are some who do not do an all-inclusive planning of the finances and live with a false belief of being secure. Without the right planning it is not possible to know whether you are taking the correct decisions.
The Steps You Should Take:
To achieve comprehensive financial planning and get your money in order, there are certain steps that should be taken.
You need to assess your present financial condition and how it can help you reach your goals. The available resource, risk tolerance levels, concerns you face and the goals should be perused thoroughly and the choices and alternative arrived at.
After identifying the choices and the plans you can take up, the risks and benefits should be considered. A customized strategy that meets all the criteria present should be created.
Once you have defined an all-inclusive financial planning, the various choices present like banking, investment and insurance should be evaluated and selected.
After the planning is implemented, the results should be supervised constantly. The changes in the economy and your personal circumstances should be noted and the plan reviewed again for any changes.
When the above steps are followed appropriately, you can be assured of an effective and precise complete financial planning that is well within your reach.
Important Factors to Keep In Mind:
When you are creating your inclusive financial planning remember to set goals that are reachable. This is because the decisions you make are under influence of many other financial problems related to you.
Planning for the finances should start at a young age onwards and be re assessed periodically to make the necessary changes. Having good control over the entire process is vital for it to give the desired results.
One important thing to note here is that financial planning and investing are different. Expecting returns that are not reachable normally from your investments should be avoided.
Beginning your financial planning as early as possible and not waiting till you find yourself in a financial crisis is the best way to make sure your are financially secure at all times.
Complete Asset Management:
For an inclusive financial planning you need to integrate the different aspects involved for the plan to be effective. When you take the asset management, it includes the investments you have made like the stocks, mutual funds, bonds and real estate, and the retirement money savings.
When you plan, you should verify whether the investments that you have done are sufficient for the short term and long term goals. In terms of the retirement money, you need to review on the selected plans, how you fund them and whether they are best for the income you earn.
Plan Protection:
Having the appropriate insurance plans that cover all your property as well as any casualties is necessary. Liability insurance for instance is for protecting your business and you from any legal action. Life insurance is right for maintaining the lifestyle of your family, paying the bills and covering any obligations in the business.
Tax planning is another important aspect of a comprehensive financial planning as it aids you in avoiding paying excessive amount as tax to the government. With the right planning, you can include in the appropriate changes so your finances are intact. Saving and investing are two key aspects that benefit you immensely over the long term.
Images courtesy of FreeDigitalPhotos.net