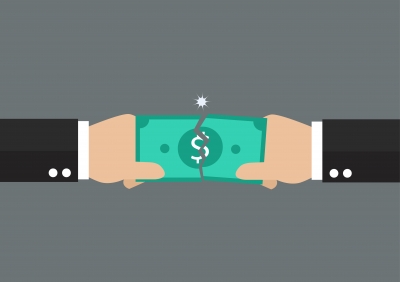 Unlike when you borrow an item from a friend or a family member, such as a video game or a cooking utensil, borrowing money from a financial institution is a business matter.
There are many laws that govern the business of lending so that lenders are less likely to lose their money and borrowers are not tricked into taking out predatory loans. Different types of loans will have different requirements you'll have to meet, depending on their amounts.
But what you should always know is you will be filling out detailed applications to be able to take out loans, and every loan will have a cost to it because it is part of a business.
Simply put, lenders aren't in it just to help people achieve their financial goals, they want to make some money in the process. It's an understandable sentiment, given the need for an incentive to lend to those who need financing.
How the Lender Makes Money
The main thing you should know about how lending works is that it is set up so the lender is paid back more than what they lend out. This is true of every lender, whether you're trying to apply for an easy installment loan online or seeking home financing through a major bank.
The main way a lender will make money off a loan is through charging interest. What you have in a loan is what's known as the principal, or the amount that you borrow in a loan.
Some loans work as a revolving line of credit such as the credit limit on credit cards, and instead of having a total principal, the principal will just be a balance that you use to buy one or more items. But then there's the interest which is a percentage payment that's charged on top of the loan, and it will usually be factored at an annual rate known as an APR.
The longer you borrow money, the more profit in interest the lender will make on it. And the more of a risk you are, the higher the interest rate will be for you. What kind of risk you are will usually be determined by what your income is, what kind of assets you have, and your credit score.
What You Should Do With a Loan
Being able to borrow money usually means you can show the lender financial responsibility so that they're able to minimize the chances of losing their money. This is why many of them will want to look at your financial background to make sure you've paid bills on time as well as other debts.
No matter what kind of loan you get, you should always make it a priority to make payments on time and not carry debt long term. Loans should be what you use for needs, and not simply wants.
If your credit score is low right now, consider looking into small loans that you could use to build it. Just don't forget the fact that lenders are running a business. They need to make money, and that money is made by charging interest for the privilege of receiving a lump sum principal, often but not always for a specific item such as a house or car.
As long as you keep this in mind and practice good financial responsibility, the ability to borrow will be an asset and not a risk to your future.
Photo credit: FreeDigitalPhotos.net