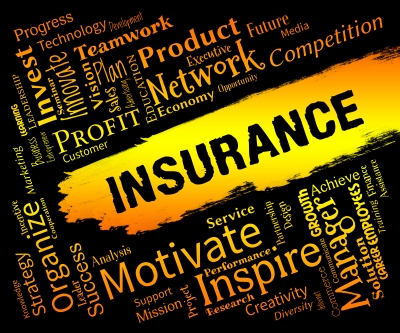 Buying Life insurance policy at early stage of life is always beneficial.
We can consider life insurance as one of the smartest investment choice to safeguard the future the family of the insured.
A life insurance policy can be states as a perfect blend of risk cover, tax benefits and return.
A life insurance policy not only provides life protection to the insured but it also has many add-on benefits in its bucket.
By investing in some of the best life insurance policies, you can secure the future of the loved ones and build a strong financial future.
Further in this article we have briefly described some reasons, why life insurance policy is one of the best investment choices to make in long run.
1- Income Replacement
Income replacement is the basic benefits provided by life insurance policies. The life insurance policy provides death benefit to the beneficiary in case of eventuality of the insured. Nowadays you can choose from wide range of best life insurance policies that are affordable as well as reliable. If you are planning your retirement, then you can choose some of the life insurance policy that offers income replacement in form of annuity pay-out post retirement.
2- Investment Benefits
Apart from term insurance plan, there are various other plans like whole life insurance plan, ULIP (unit Linked Insurance Plan), money back and endowment plans offers maturity benefit to the insured along with a comprehensive life protection. While a pure life insurance plan provides life coverage the insurance policies offers a mix of saving as well as life protection. If the insured buys a whole life insurance policy then he/she will be eligible for bonuses or cash value that's accumulated throughout the tenure of the policy. ULIP is an advantageous tool for guaranteeing forced savings. It's a combination product that allows you to avail the benefits of tax savings, life cover and high returns with minimum risk.
3- Loan Protection
An appropriate life cover provides relief to your family from dealing with any type of debt during a crisis. For example, any credit card loan, auto loan, home loan, personal loan or will be taken care. If you choose the accurate amount of sum assured, your family does not need to be concern about your awaiting debts when you're no longer around then to care of.
4- Saving Taxes
This is perhaps the most imperative reason why we all think of purchasing a life insurance  If you're a salaried individual, you realize the trouble one has to take to plan his/her tax savings.Irrespective of which life cover you purchase, the premiums paid towards your insurance policy can be claimed as a tax exemption on your gross total income at the time of tax filling under Section 80C of the Income Tax Act, 1961. The best way to make best use of your returns when you purchase a life cover is to line up your financial goals with your tax planning strategy.
5- Leave your Worries Behind
One of our major concern that prevails the insured mind is what will happen to the family of the insured after his/her demise. How will the family of the insured be secured or who will provide them financial protection? Well, all these worries are left behind as soon as you purchase a life insurance plan and secure the future of your loved ones financially. Some of the best life insurance policies provide peace of mind to the policy holder, which is one of the basic benefits offered by life insurance policies.
Conclusions
Buying a life insurance policy is significant, but planning is the key factor for the insurance seekers to gain its benefits. Life insurance policy cannot be bought with an approach one-size-fits-all. Before zeroing in on a particular policy, the insurance buyers need to identify their own insurance needs. In today's uncertainties of life having a life insurance policy is a must to have. But prior choosing any particular plan it is important to understand all the aspects of the policy so that you can ensure a financial security of your family.
Featured image courtesy of FreeDigitalPhotos.net