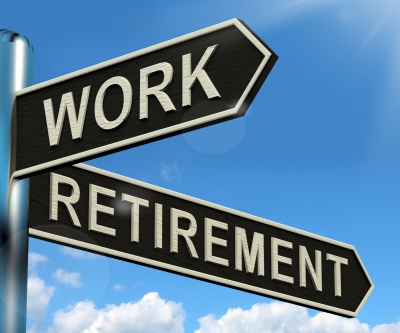 For many people, the thought of being able to retire at the age of 55 is very appealing. By this time, you have done most of the work of raising your family and gotten most of the successes you wanted to from your career, best of all, you're still active and healthy enough to be able to enjoy most of your favorite leisure activities for years- possibly even decades.
However, the truth is, taking retirement at the age of 55 is considered an early retirement. You're still about seven years before you will even be able to collect partial retirement benefits. Retiring while you're young- and still having the money to be comfortable – requires some very careful planning and lots of saving.
If you're trying to figure out how much do I need to retire at 55, then you'll want to pay attention to the following important points.
How Much Do I Need to Retire at 55?
First of all, before you can figure out how much you are going to need in order to be able to comfortably retire at the age of 55, you must figure out how much debt you will have when you reach that age. Make sure that you pay off the high interest credit card debt, and your mortgage before you retire. Around three-quarters of retired persons who had debt at the time of their retirement admit that the debt affected their financial security.
Second, figuring out how much money you are going to need to retire, no matter what your age is definitely a personal decision. However, the best way to figure it out is to sit down, examine all your personal finances, and then figure out your budget after retirement.
Consider Your Budget:
When you retire early, you'll most likely want to be spending more money on traveling and entertainment than you did while you were working- and most likely more than you would spend if you were retiring at the traditional age. Additionally, health insurance costs will be higher because you won't be eligible for Medicare until you're 65.
As you get older, your budget will decline. According to the US, 55 to 64 year olds will spend around 20 percent more money on entertainment, clothes, food, and other things than people in the 65 to 74 year old age group.
When Can I Get My Money?
If you're going to retire early at the age of 55, you must make sure that your savings accounts such as your 401k and IRA have enough money saved up in them to cover your living expenses for the next thirty years. However, you can't pull all of that out of your retirement savings immediately.
Sure, you can pull money out of your 401k without the 10 percent penalty for early withdrawal at the age of 55. However, you can't use savings from your IRA without penalties for about four and a half more years.
Additionally, you won't be able to even receive partial benefits from Social Security until you're age 62. This means that you will be leaning much more heavily on your traditional savings accounts and your investments when you retire early.
If your employer offers a pension plan, you will most likely be in a more financially secure position than most and can retire at the age of 55. However, you will probably not be able to count on receiving your full pension immediately.
There are some companies that only allow their early retirement employees to only receive a percentage of their pension until they have reached the traditional retirement age. If you will not be eligible to collect your full pension, then plan on supplementing your pension with money from your savings avenues.
Strategize Your Investments:
As far as your investment strategies go, retiring early at the age of 55 can make it much more complicated than if you were retiring later on. If you place too much of your money in those fixed-income securities such as bonds or CODs, then you will risk missing out on the next 30 years of growth of the economy and your nest egg will end up shrinking because of that terrible thing called inflation.
Additionally, unlike the older retirees, you can't really place your trust in the average rates of returns. Since you're trying to figure out how much do I need to retire at 55, you can count on your retirement years to be much longer with more years where the returns could end up being below average, which will cause you to have to dip into your investment principal and therefore reduce stock market earnings once the market swings back up.
Financial planners recommend that you have at least one to two years of living expenses saved in a liquid account that you will be able to withdraw from before retiring. This goes back to creating your budget- figure out what you're going to need to live on, and save it up. This way, your personal finances will be in order and you'll be able to cover living expenses without having to sell stocks when the market is down.
Images courtesy of FreeDigitalPhotos.net